Best Child-Friendly Family Restaurant in Dubai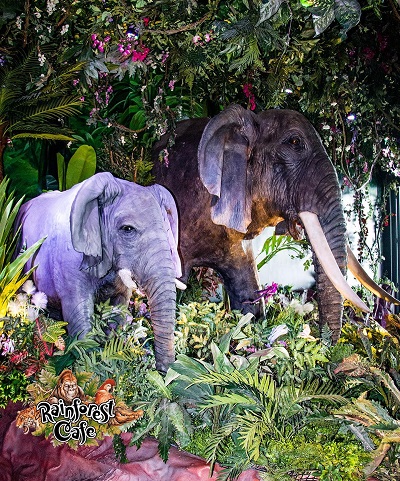 Entertainment
Rainforest Cafe UAE
Each Rainforest Cafe restaurant is designed to depict the atmosphere of a including plant growth, fog machines, waterfalls, and rainforest animals. The ceiling and much of the walls are lined with artificial foliage, while lower areas and booth seating are decorated with faux rock.
Brick textures suggest ancient ruins, and support pillars are made to look like tree trunks. Often.
Animatronic animals are spread throughout the restaurant. These include butterflies, elephants, gorillas, jaguars, orangutans, monkeys and tigers, though this will vary by location.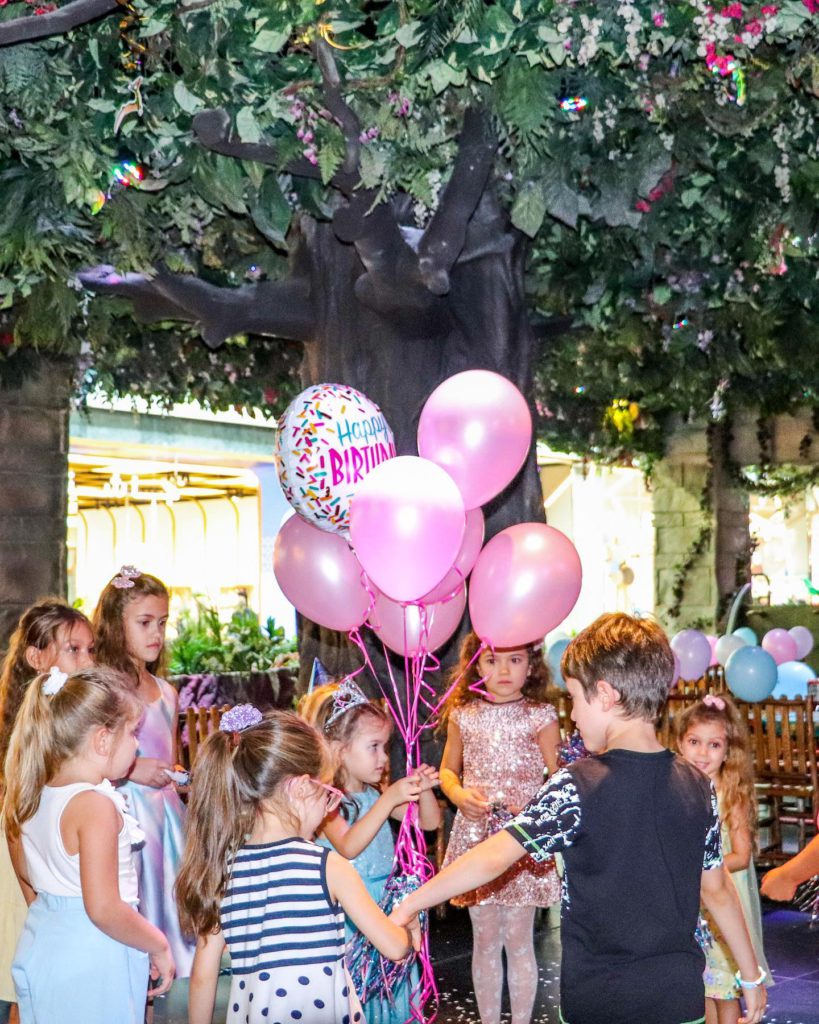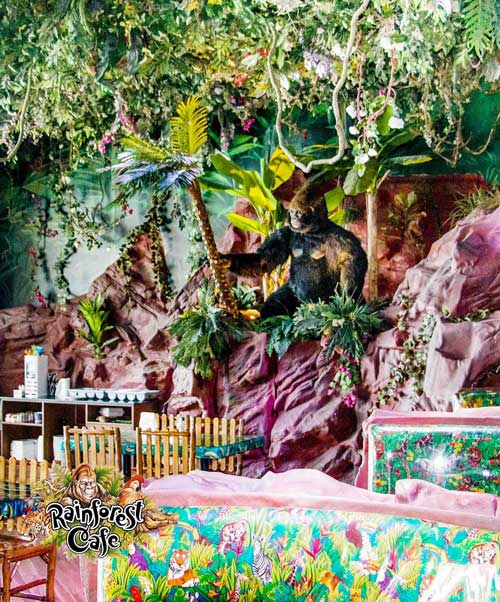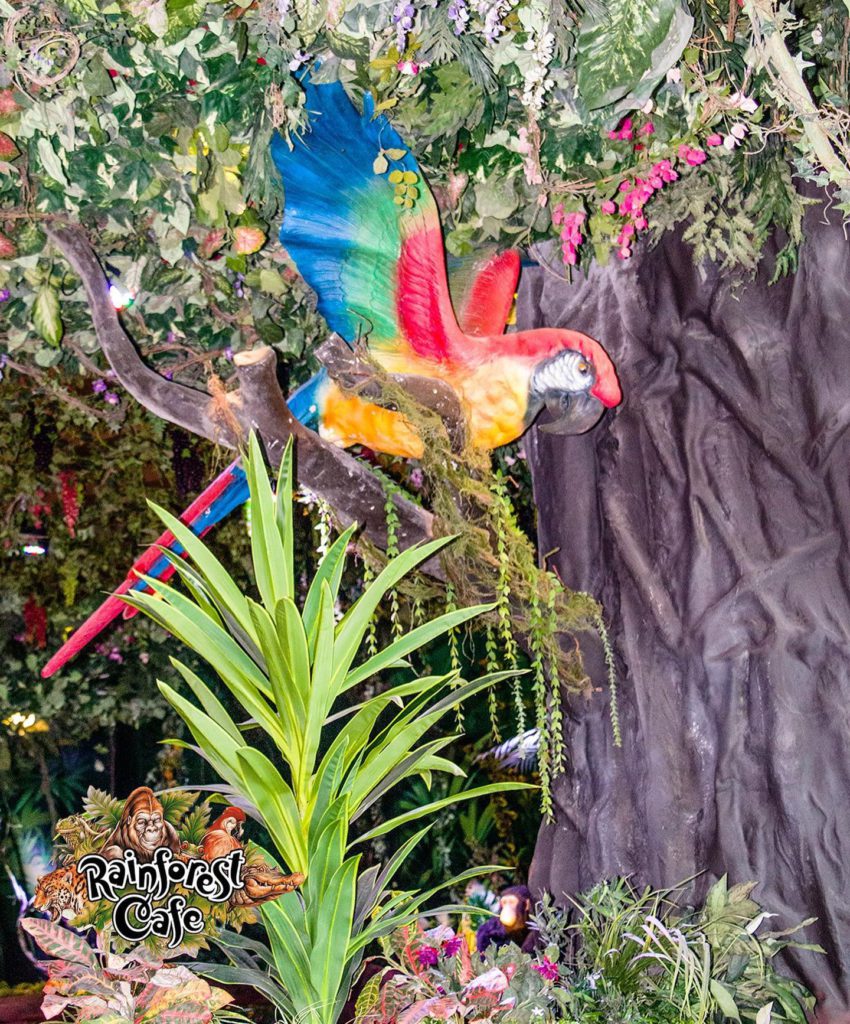 The restaurant is laid out so that these animals are set off the ground and are largely above diners' heads, not only allowing them to be seen from farther away, but making them appear larger as well.
A crocodile and a python are often located in the gift shop area to attract the attention of passersby.
Tracy Tree, an animated tree face, sits inside the shop and provides rainforest facts.